Since our foundation in 2013 until now, Future Brilliance in Afghanistan has offered education to girls, and job skills to women and artisans, to enable them to be self-sufficient and support their families.
Fast Facts:
Over 1200 artisans including 300 war widows have benefited from the Ayenda jewelry cooperative
Future Brilliance delivered the first digital literacy project in Afghanistan targeting female journalists and artisans
306 Afghan asylum seekers have been helped through our safehouses in Islamabad,
Food has been supplied to over 1000 afghans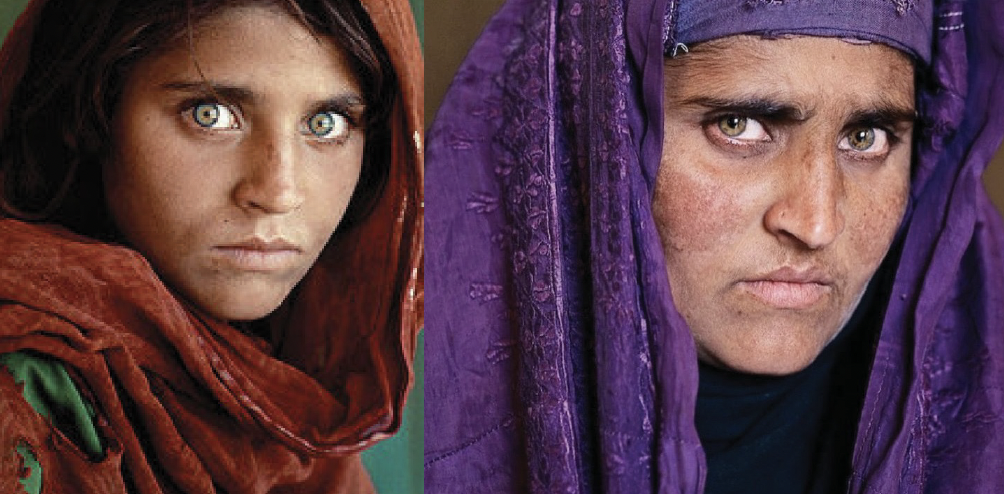 After the fall of Kabul, Sharbat Gul, the Green-Eyed Afghan Refugee Girl who inspired our founder's 30+ year commitment to women and girls in the region approached Future Brilliance with a desire to emigrate with her family. She feared that she would be a high visibility target of the new regime, but with the assistance of the Italian Foreign Ministry and Future Brilliance, she is now reunited with her children and resettled in Italy.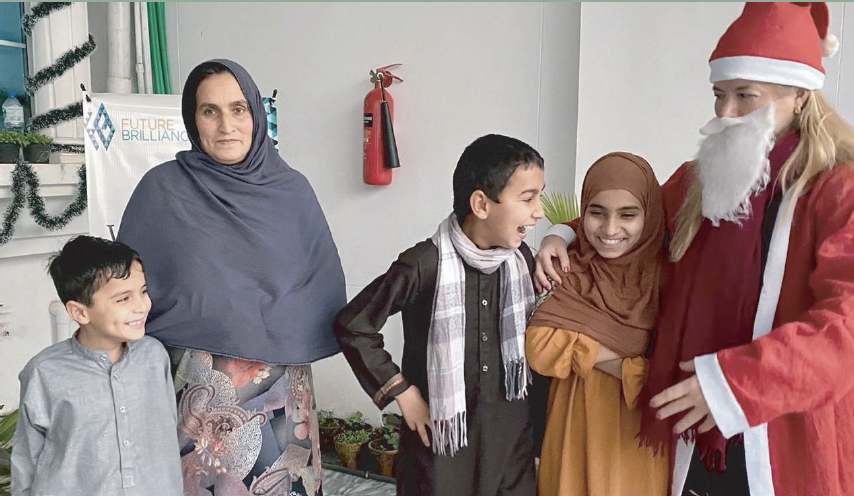 Modassir Sadaat, age 7, was shot in the back four times as his father was gunned down in front of him. Future Brilliance got in contact with his family, helped him to reunite with his siblings, and worked with various organizations to ensure he had access to high level medical assistance, education, and trauma support. There was a visible transformation in his physical and mental health, after being removed from Afghanistan. He has now happily resettled in Spain with his widowed mother and siblings.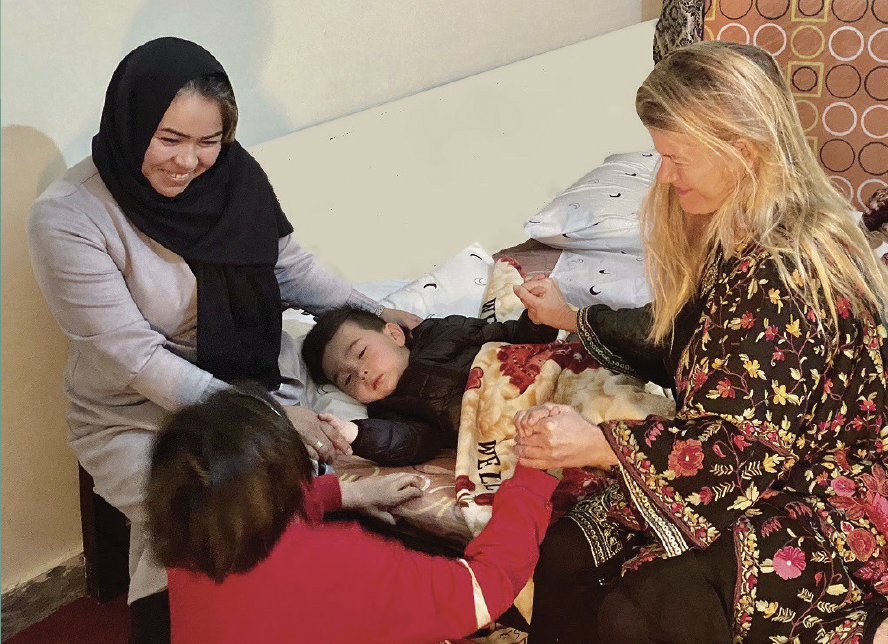 Navid Arefi, age 3, was seriously injured by shrapnel during a suicide bombing at the Kabul airport during the frantic NATO withdrawal and evacuation from Afghanistan. Navid was given medical care at Future Brilliance's guesthouse, and while he recovered, his parents and sister were provided with digital skills training and education to help them when they resettled out of Afghanistan. After several months of Future Brilliance negotiating with the German Embassy and arguing the case of this family, Navid and his family were recently granted a humanitarian visa to Germany.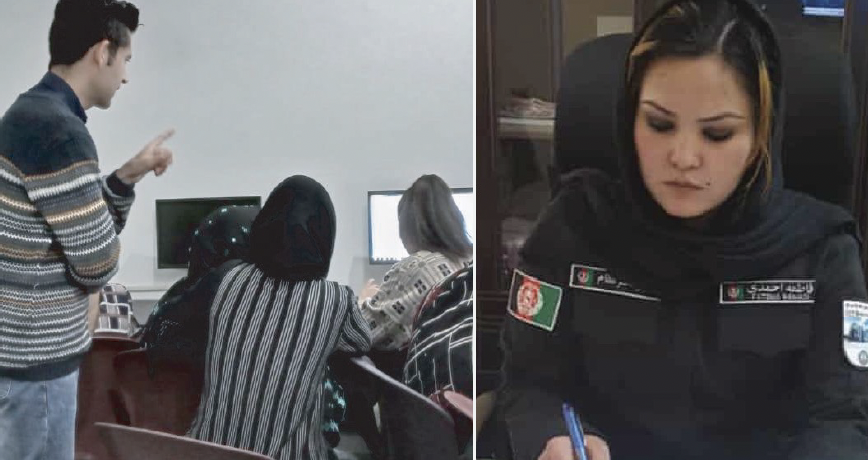 Fatima Ahmadi, age 27, a policewoman, was home with her nine-year-old son, when two members of the Taliban burst into her home and demanded she hand over all of her weapons. Despite telling them she did not have any, she was severely beaten and one of them also held a knife to her child's throat, and threatened, "If you raise your voice we will kill him." After they left, she packed and fled with her children to Pakistan. Future Brilliance got in touch with her family and helped them receive trauma therapy, computer classes and English language training. The family is now resettling in the USA.
While we are happy to have had a hand in helping so many Afghan women and children find their forever homes, the fact remains that hundreds of highly educated, capable Afghan women and their families have been left vulnerable, and displaced from their homes in Afghanistan. We believe that these individuals would be an asset to any country or community they set foot in and it would be a shame if they were forced to go back to a nation that does not respect them.
Take a look at some of the profiles below of the women CURRENTLY staying in our guesthouses due to a dwindling supply of funds.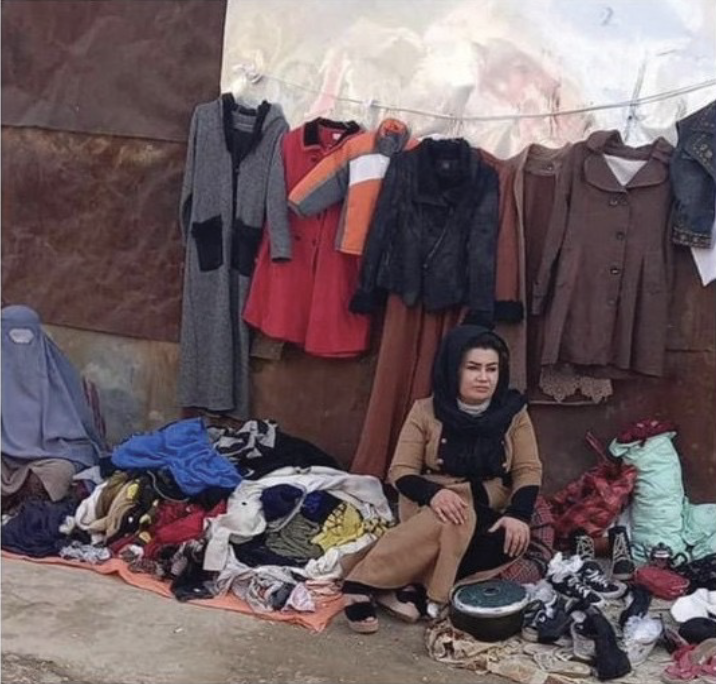 Farzana Ayubi, age 28, lost her job as a TV anchor after the Taliban came to power and was forced to become a street vendor, selling clothes on the side of the road in Kabul. Future Brilliance was able to get in contact with her and help her to develop her English language and ICT skills. She's now relocated to the safehouse in Pakistan, waiting on her forever home, and volunteers with Future Brilliance, interviewing and raising awareness of fellow Afghan refugees and gathering information for their asylum cases.